Parallels RAID Data & Disaster Recovery Services
Professional Data Recovery Services For Parallels RAID Servers
It does not get better than the services our company provide if you are looking for data recovery. We work specifically with Mac users who use Parallels or other server options.
One step that a lot of people take is to use their Parallels software in conjunction with RAID 5, 10 or 6. This software is excellent in that regard due to the redundancy effect. It is able to utilize this redundancy to help you prevent data loss.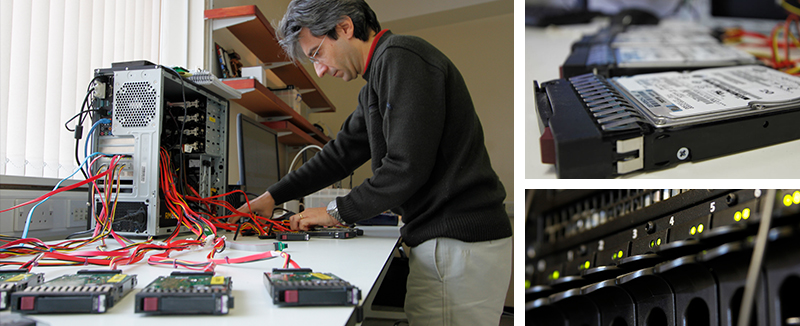 Failures in virtualization require immediate action. You need fast, secure results, and R3 offers the solutions you need to effectively maintain your network after any type of failure.
If your VMWare system fails, contact our team of experts at 0800 999 3282 or click here to fill out our FREE, no-obligation diagnositcs form for immediate help and assistance.
Consider some of these points of information to know why exactly your system may have failed you:
One of the most common reasons for failure is a flat out hard drive problem. This may require you to have your hard drive changed altogether, first making sure that you transfer any relevant material that you want to save
You may also want to handle some configuration issues that can harm your system and cause you to deal with potential failure of your virtual system
Human error also plays a huge role in the process, as many people accidentally overwrite certain portions of their hard drive
Sometimes you may be dealing with a buggy operating system, which can create huge issues for you over the long haul
Even though many people rely on these systems, you will need to be sure that you are able to keep your virtual operating system at its best. When you begin to deal with these sorts of configuration issues, you are making it difficult for your system work for you the way that it should. That's when our professionals come in mind. We have a high quality team of contractors that will happily give you the necessary work which will get your system back up and running without losing your data permanently. This is especially important whether you are a student, personal user or business owner who needs to retrieve information quickly and conveniently.
Our company will be able to set you up with all of the above by sending out one of our engineers to your worksite. You will be able to get a free assessment of your Parallels data recovery situation when you pick up the phone and get in touch with us. We can be reached at 0800 999 3282 and will be more than happy to assist any need that you have.
What To Do First When Your Parallels Server Fails
Any time that you want to save your server from a complete crash or data wipe, the very first thing you should do is shut it down as you await help. You may be tempted to run a file utility, but this can actually make any potential data loss even worse and is all but guaranteeing that it will permanent. Instead, you should touch base with one of our engineers and allow us to do the hard work for you. We will assess your situation and get you back up and running with your data intact.
If your Parallels system fails, contact our team of experts at 0800 999 3282 or click here to get started with your unique case.