R3 Data Recovery Services & Reviews
Are you looking for professional data recovery services?
R3 is made up of a hardworking and dedicated team of class leading engineers, data recovery technicians and customer services individuals, who strive to deliver the highest data recovery success rates at an affordable cost.
R3 also recover what other data recovery labs cannot, a fact demonstrated by our lab every week. Some of these cases are remarkable recoveries, considering they have already been condemned unrecoverable by global ISO 9001 certified companies!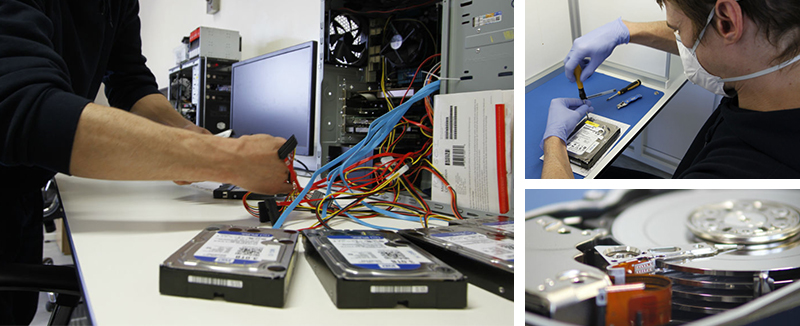 Whilst R3 have a budget and standard service capacity, very few labs in Europe have the cost-effective capabilities and emergency turnaround times of R3. We are not £80 "have a go heroes"! It is our ability to give expert engineer time to each case and ensure the best chance of recovery at a fixed price that set us apart. If a data recovery company offers cheap services, they are cheap for a reason.
The reality is that some drives arrive at our lab and are seriously compromised, especially after previous botched attempts by those companies who cannot achieve the success rates of R3. These devices need extended time, donor parts selection and the individual tenacity of staff to complete on a task that is the R3 modus operandi.
We can proveour team is a real data recovery hospital, with a real lab, a real clean room and with real data recovery engineers and not a film set full of sales account managers. Our Donor parts library is the best in the UK and it is growing month by month.
Get your FREE data recovery quote
If you have any data recovery issues that we can help you with or would like to ask for a professional opinion don't hesitate to contact us using one of the following options below.
Call Us - Get an immediate response on your mobile or landline freephone 0800 999 3282 . For out of hour office hour calls use our Emergency 24/7 Callout Service079 3282 4264
Use Our Diagnostic Form - Fill out our no-obligation diagnostics form on the right side of this page. We will get back to you and let you know how we can help with your issue.
Our mission is to make sure we maximise our clients' chances of recovering their most important data, regardless of the cause of the problem, or the media device involved.
For this reason, we have invested heavily in both the team that will be responsible for recovering your data, and the facilities they use to recover it. Our experienced Data recovery team contains industry–leading experts across all of the disciplines required in a modern data recovery business, and our ISO3 clean room facilities are the envy of the majority of our competitors, who have to operate in lower spec facilities.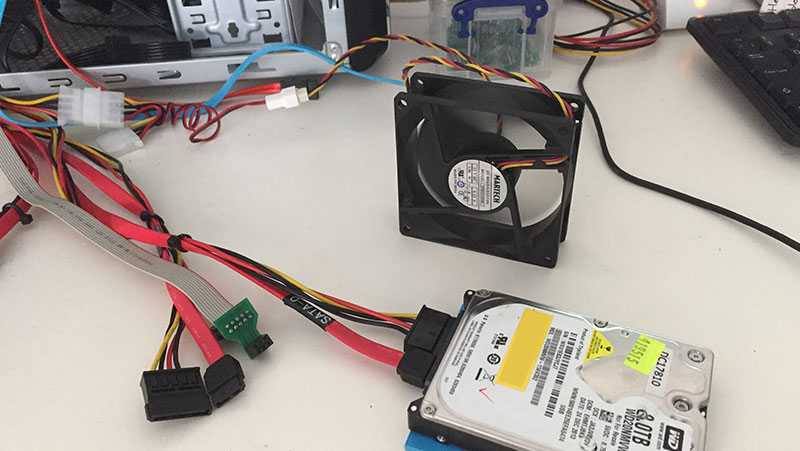 Data recovery company made in Britain
R3 is based exclusively in the UK, with our customer service and engineering teams based in Sheffield ideally situated to serve the UK. We do onsite emergency data and disaster recovery throughout England Scotland Wales and Northern Ireland.
R3 is truly unique in the UK - it has the right size, experience and resources to offer world class success rates and is flexible to deliver and develop unique solutions.
The R3 team have R&D capability, software programming expertise, and engineers who have built their own lab and resources to ensure it can deliver more successful recoveries of failed and damaged storage devices and servers than any other UK company. This has taken several years of hard work, strategic planning and substantial investment to achieve.
Our reviews are not the whole story but they are indicative of what we have done in the past and continue to build upon.
Most of our clients do not leave reviews, they require anonymity or are just too busy in their lives making more data. R3 work for NHS Trusts, University's, Global Blue-Chip Companies, Charities, SMBs and self-employed customers. The majority of our work is repeat business from referrals and from our network of partner IT companies across the UK and internationally.
A growing proportion of our work is for home users, students and the self-employed who recognise that too cheap is too risky and that their data, identity and credit card details are all important security issues. Many have already wasted money on software recovery attempts or been given the run around by Fields a Rapid Data Recovery Specialists.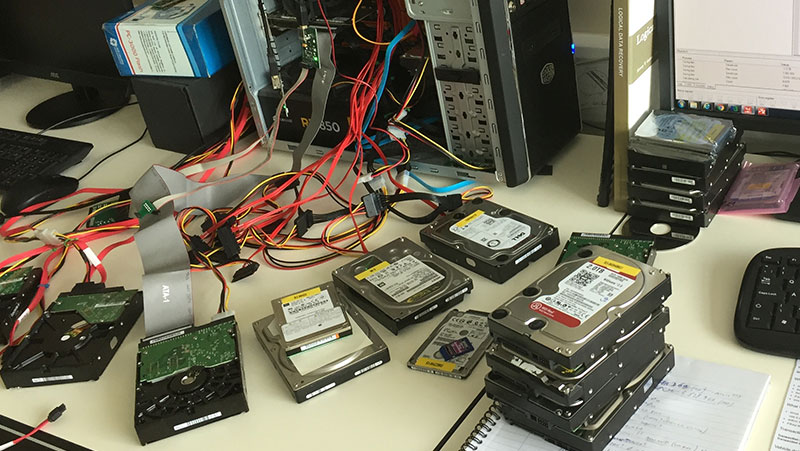 R3 data recovery reviews
R3 have genuine reviews, just search google and if you need help with drives declared unrecoverable or are too expensive to recover we can often help at much lower cost. We recover data other data clinics say is impossible to recover.
But don't take our word for it. Here's what our clients are saying about our services:
I was delighted with the service from the R3 team. My daughter, a teacher, had two years of lessons on a USB stick. She had tried another company after being told the charge would be either around £100 or around £200. But when they received the stick, they said they needed to buy a widget to sort out the problem, and that the cost would be around £385. So I asked them to send me the stick back.

Then I went to the team at R3 Data Recovery. They gave me an order number over the phone and I then wrote a letter, enclosed it with the stick, and sent it off to Sheffield on a Friday. R3 told me it would be either £79 plus VAT or £149 plus VAT. They notified me on Monday that it had arrived, and on Tuesday morning that they sent me a list of files they could recover. The charge was £79 plus VAT. I paid by bank transfer, and later that day they uploaded all the files into a Dropbox folder. So a hearty recommendation from me.

What impressed me particularly, their success apart, is that if R3 had said it was £149 plus VAT I would have paid without questioning them. But they didn't. Excellent service.

Pete Wrobel
I have recently used R3D to retrieve data from an external hard drive.

I called Andy at 11pm on a Saturday after my hard drive failed, he immediately ran through the symptoms and calmed my fears that all data was lost, but was honest that data recoveries are not always successful.

I required the data immediately as it was for a deadline the following Friday, the issue was I was based in London and the lab based in Sheffield.

After searching all data companies in and around London none would answer my call on a Saturday. In fact no one else would answer my call or say they could look at my case on the Sunday.

I took the drive myself to R3D and was very impressed with their facilities. Andy also explained the whole process and what they were doing at each stage.

Unfortunately the hard drive had a physical failure and needed to be rebuilt to have any chance of recovering the information.

After starting the rebuild at 4pm on the Sunday, Andy advised it would take him and his team until the morning to know if any information was recoverable - fantastic I thought. Andy and Mark got to work on my drive as soon as I left and by 10pm on Sunday they had retrieved almost the entirety of the information of my hard drive.

I cannot reccomend R3D highly enough, they are clearly experts in their field and have a passion for what they do. Through the whole process Andy kept me informed of progress and explained everything they were doing.

If you have a crisis or any data recovery needs these are the guys you need!
Disaster recovery services
Our Disaster recovery for RAID SAN NAS and VM servers is where large enterprises appreciate our fast assessment and quick turnarounds. Our emergency data recovery services can save companies time and money and is often covered by data / disaster recovery or cyber breach insurance cover.
With over 50,000 successful recoveries, 10,000 donor drives and one of Europe's best data recovery teams R3 is a British success story helping bring affordable data recovery to everyone.
Contact our customer services at0800 999 3292- they can diagnose the majority of faults and give accurate pricing before arrival. Free in Lab assessment is also available. Just call orfill out our diagnostics form and we'll tell you what the problem is, whether your data can be recovered and the full costs and timescales involved in doing so.
R3 Data Recovery Ltd isHiscox vetted and can process work tocomply with GDPR policy requirements.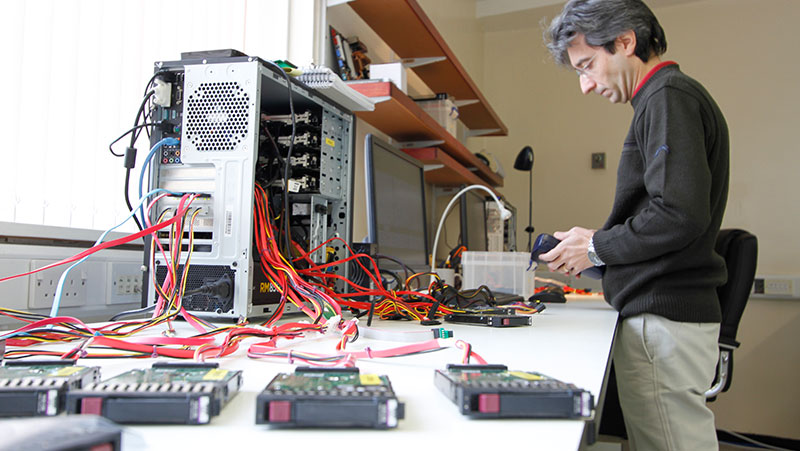 Customer communication
Customer communication is extremely important with this line of work, if we need some priority data for example then the customer would need to communicate with our sales team regarding what data they want the most, meaning that we can process the work quicker and effectively.
The same goes for encryption jobs. Any job that arrives in the lab that is an encryption job, whether the data has been encrypted by Symantec encryption, Truecrypt encryption, or even if it is an internal encryption such as File vault encryption or WD my passport encryption, needs a password/passkey to unlock the drive and gain access to the data. So in this situation we would immediately ask the customer for the password so that we can unlock the drive after it has been cloned, it makes the process a lot easier for us.
In conclusion, it's very important to communicate with customers regularly so that they are 100% satisfied with coming to us about any queries that they have, it's also rewarding to us as we know that we have done everything correctly.
The importance of adding a wipe date to image drives after recovery
When we complete a recovery whether it is an SSD recovery, a normal HDD recovery, or even a RAID recovery, we always put a wipe date on the image drive/drives, and it is normally 10 days after the job has been recovered, then after the 10 days we are free to wipe the image drive and put it back into stock.
We do this for security, because if for example a customer has paid for a recovery and has found that not all the data is actually on the external drive and we end up wiping the data copy immediately after the recovery was finished, then we would have to redo the recovery.
We say to customers that if there are any issues with the data that has been sent back, then contact us before the 10 day wipe date is expired. Once an issue has been resolved then we put an extended wipe date on the image just in case any other issues occur, although almost all of the time a customer has never been in contact with us about any issues with the data more than once.
In conclusion, it's essential to put wipe dates on image drives after a job has been recovered, even though most of the time recoveries are successful it's good to be extra safe and secure with handling personal and business data. We use image drives every day in our line of work, so having a good image stock and a good amount of image drive is essential to us.